FARE-Cle believes transportation is essential to allow all adults access to a variety of community activities.  By providing  individuals ages 16 and older diagnosed with a developmental disability or early stage dementia, the opportunity to find a  trained and vetted driver,  our clients move closer to independence, community integration, and self-empowerment.
We make it simple for families by recruiting, pre-screening, and training drivers.  We check background and driving records. In addition, all drivers must have experience or training with individuals with disabilities  before they become a potential driver for your family member.
After you register with us and we have developed a plan for transporting your family member, FARE-Cle will provide you with names and contact information of driving specialists who are available at the times you need them.  You will take it from there….
Please note:  We accept the SELF waiver but are not a Medicaid service provider and cannot accept the Level 1 or I/O waivers. Our transportation is intended to supplement Medicaid waiver certified NonMedical Transportation by providing rides to community activities that our clients want to attend or to work when the schedule is beyond typical NMT hours. We are unable to offer consistent daily rides to employment at this time.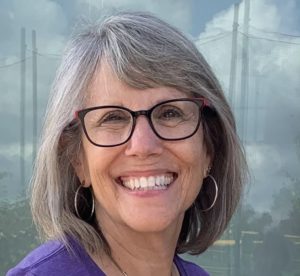 Fare-Cle  was founded in 2017 by Debbie Picker. As an Intervention Specialist and mother of two children with Down syndrome, Debbie understands the time needed to ensure individuals  with challenges remain engaged and active at every stage of life. For years, Debbie has been listening to parents wish for a "Sp-Uber" (Special Uber™)  to ease the burden of driving to and from the activities their  family members attend.  She developed FARE-Cle in response.